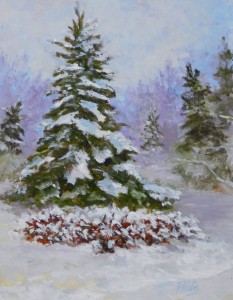 It is that time of year — where did the year go?
Please join me on Saturday Dec 8, 2012 for my ANNUAL HOLIDAY OPEN STUDIO EVENT!
Featuring Light refreshments, conversation, various original art works and a limited supply of 2013 Art Calendars will be available. 10AM – 2 PM at the studio location: 16 Church St, Marlborough, NH. I hope to see you here!