A new beginning for this plein air painter!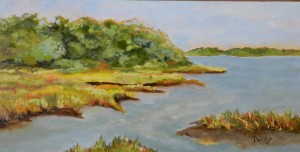 A New Plein Air Season begins… and exhibitions, outdoor venues!
We got an early glimpse of the Spring Season here in the northeast when a week of March weather soared into the 80's.  I was as delighted  and caught off guard as were  the spring trees and flowers.  How the normal weather smarted when it returned!  Now the Spring weather is here, flowers are beginning to bloom and I am making new opprtunities for my artistic endeavors!
New outdoor venues are confirmed on my calendar, as well as some all time favorite.  I look forward in a few short weeks to arriving in Boston on June 3rd  for Beacon Hill Artwalk with new works to share.   I will be in New London , NH for Art on the Green in July and look forward to sharing the weekend with our art loving friends there/.I will be paqinting on location this year during the Art in the Park in Keene, taking full advantage of the beautiful location and the busy day
A new Fall venue has appeared as well  ( please be sure to check my frequently updated Calendar). and the year is bursting with explorations and adventures .
It is all good, all exciting and nourishment for this creative soul!
I hope you will get a chance to drop by one of the outdoor venues this year and share the artful creations that await.